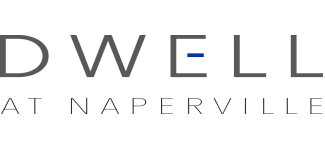 Valued resident(s),

We are so excited to share everything new that will happening here at Dwell at Naperville over next few months!

Beginning this month with:
New roofs for all buildings

Painting of exteriors of buildings including garages

Completed in May!! Replacement of all asphalt, completed in May!! Thank you for all your cooperation during this project!

An addition for our "fur friends" of a fenced in Dog Park, completed in May!! (Toys are coming soon!)

A new grilling / fire pit area adjacent to the pool area

Enhancements of landscaping throughout the community
Within In a few months we will be making improvements to our clubhouse including:
Expanding our fitness center to include a "wellness" area for stretching, yoga etc.,

Adding pet spa where you will be able to wash /groom you "furry family members"

State of the art package pick up area that will be available to you 24/7.
We will be sure to keep you updated as things are about to begin with specifics of timing and areas that we will need your cooperation. So keep a close eye out for our emails and postings to be sure you don't miss out on anything!

Thank you in advance and we appreciate your patience and cooperation during all of exciting changes! We look forward to you having an even more beautiful place to call home.